Builders Resources is a full-service company capable of handling today's most complex projects. Our in-house expertise in steel, structural and corrosion control help us identify key challenges, find solutions early in the prefabrication process, and provide you with accurate estimates so you can make informed decisions.

We're a seasoned steel fabrication manager that you can count on to follow through in the field. our full-time expediting managers help to ensure that people and materials come together seamlessly to drive your project to completion. From beginning to end, we offer a comprehensive, "no excuses" approach that builds trust and delivers results.
delivering value in every phase.
Value maximization is a core builders resources competency. We brainstorm cost-saving strategies throughout the project lifecycle, working side-by-side with all key stakeholders to reduce costs without sacrificing your goals or the quality of the final product. Builders Resources executes all projects following international quality standards such as British, American and international standard Organization.
Builders Resources (Nigeria) Limited is also a provider of process piping services in the Nigerian Oil and Gas Industry and also a provider of services to the Nigerian Maritime Industry. We strive to provide better-quality products at a competitive total cost of ownership to our customers. Our products and services are designed and fabricated under strict compliance to domestic and international codes and standards like ISO 9001. These standards and codes are the foundation on which our quality management system is based.
Our objective at Builders Resources (Nigeria) Limited is to efficiently satisfy our customer's requirements, statutory and regulatory requirements with regards to fitness for use, performance, safety and reliability of our product and services.
Meeting Your Deadlines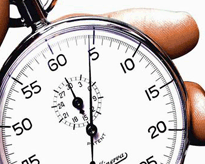 The Builders Resources scheduling department reports independently from every job site to provide accurate, unbiased, and up-to-the-minute information. We have the most advanced software available to plan, track and control all critical project variables, including design, procurement, labor, materials and time. Our scheduling engineers have extensive field experience, so they know how to reconcile schedules with the realities of the job site. Whether we're helping a high-profile public attraction make good on its promised opening, we always set precise, realistic schedules-and we meet them.
Experience You Can Count On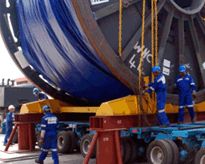 Builders Resources has extensive experience in a variety of specialties. We thrive on challenges that call for innovative solutions, and we believe the key to our success lies in the extra measure of creativity we bring to the art of steel.
Contact us:
info@builders-resources.com
Port Harcourt Office:
Plot 77A, Rivoc Road, Trans Amadi Ind. Layout
Tel:   084-747014
Fax:   084-462410
GSM:   +234-0803-3119222

Lagos Office:
Plot 18B, Aliu Animashaum St., Off Omorinrin Johnson,
Lekki Phase 1, Lagos, Nigeria.
GSM:   +234-0803-3090403