Safety & Environment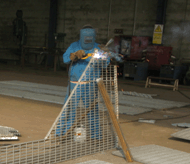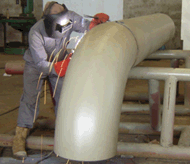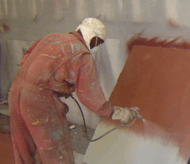 Builders Resources is a company with high concern on safety rules and regulations issues. Also we impose implementation of extreme safety measures before the commencement of any work under unsafe hazardous conditions.
A team of trained safety officers and assistants, who are regularly in a refresher's course to update their specialities on the latest techniques and equipment, operates the safety control unit.
The health and safety of our employees and anyone who might be affected by our operations is of paramount importance. Good environment management is equally important and we offer environmental solutions through innovation and use of modern and effective technologies.
Security of lives as well as equipment should unavoidably be addressed before embarking on any project, personnel protective equipment (P.P.E) must be on also. Maintaining appropriate systems procedure plans programmes to achieve the company's objectives.
Corporate Quality Assurance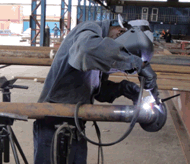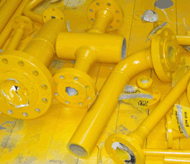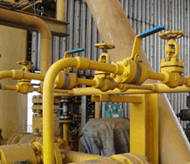 It is the policy and primary objective of builders Resources Nigeria Ltd. to work satisfactorily to meet its clients' requirements by consistently working to clients specifications and standards.
The quality of all jobs executed by Builders Resources will not only meet the clients satisfaction but will stand the test of time.
Our ultimate objective will be a continuous improvement towards the target of error-free work to avoid reworking with its attendant extra cost and time.
We will always:
-meet the standards we set
-act responsibly
-work together by sharing responsibility and information
-make joint decisions to ensure satisfaction
Each and every manager has a part to play in the enhanced cashes management by exhibiting good example and reacting promptly and effectively against negative attitudes.
This is the client quality assurance policy of the company for the year 2006 and form basis for our operations in the future.
The Managing Director,
Builders Resources Nigeria Ltd.